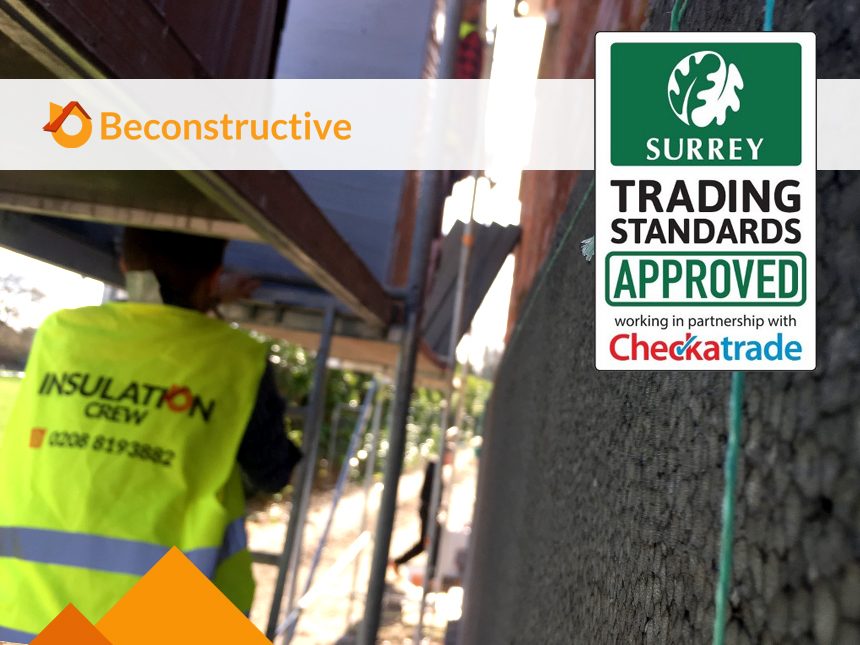 Be Constructive now Registered with Check-a-Trade
Here at Be Constructive we are very proud to say we have been accepted as a Check-a-Trade member. As a company that has been installing external insulation for nearly 10 years, we are very proud of our track record. We have 1000's of contented customers that have nowhere to talk about their experiences, and so it made good sense to join an institution like Check-a-Trade in order to show our customer's feedback to everyone.
What does Check-a-Trade add to the business?
The great thing about Check-a-Trade is that there is a really clear and easy way for customers to view and leave feedback. You can be really sure that the company carrying out the works knows what they are doing and are not going to make a mess of your home. External insulation is a big job that can go very wrong with bad tradesmen. For this reason, we felt it was really important to make our company stand out from the crowd as a company you can put your trust in.
Can I Leave Feedback?
If you would like to leave feedback for us as a current or recent customer, just ask us for a feedback form. They are very straight forward to fill in and are prepaid to post, so it will only cost you a few minutes of your time. Your experiences, bad or good, will really mean a lot to s in improving our customer experience and ensuring that our new customers are fully informed about what to expect from a Be Constructive job.
What can you expect this summer from Be Constructive?
We are already booking jobs into July and August this year, so we really urge you to go ahead and book your works in early to ensure you get the time slots you really want. It really is no good calling a few weeks in advance of your start date as it is bound to lead to disappointment. We really are that much in demand!