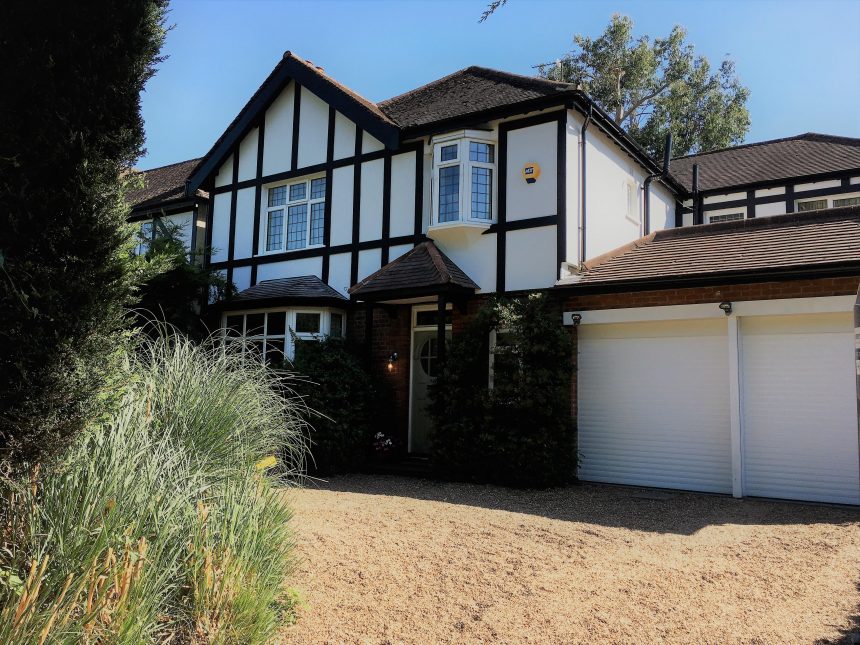 For most people in the render business, 'Inclement weather' is generally rain or winter temperatures below 5 degrees.
This summer, we've had to compete with two extended spells of 30-plus degree heat and blistering sunshine.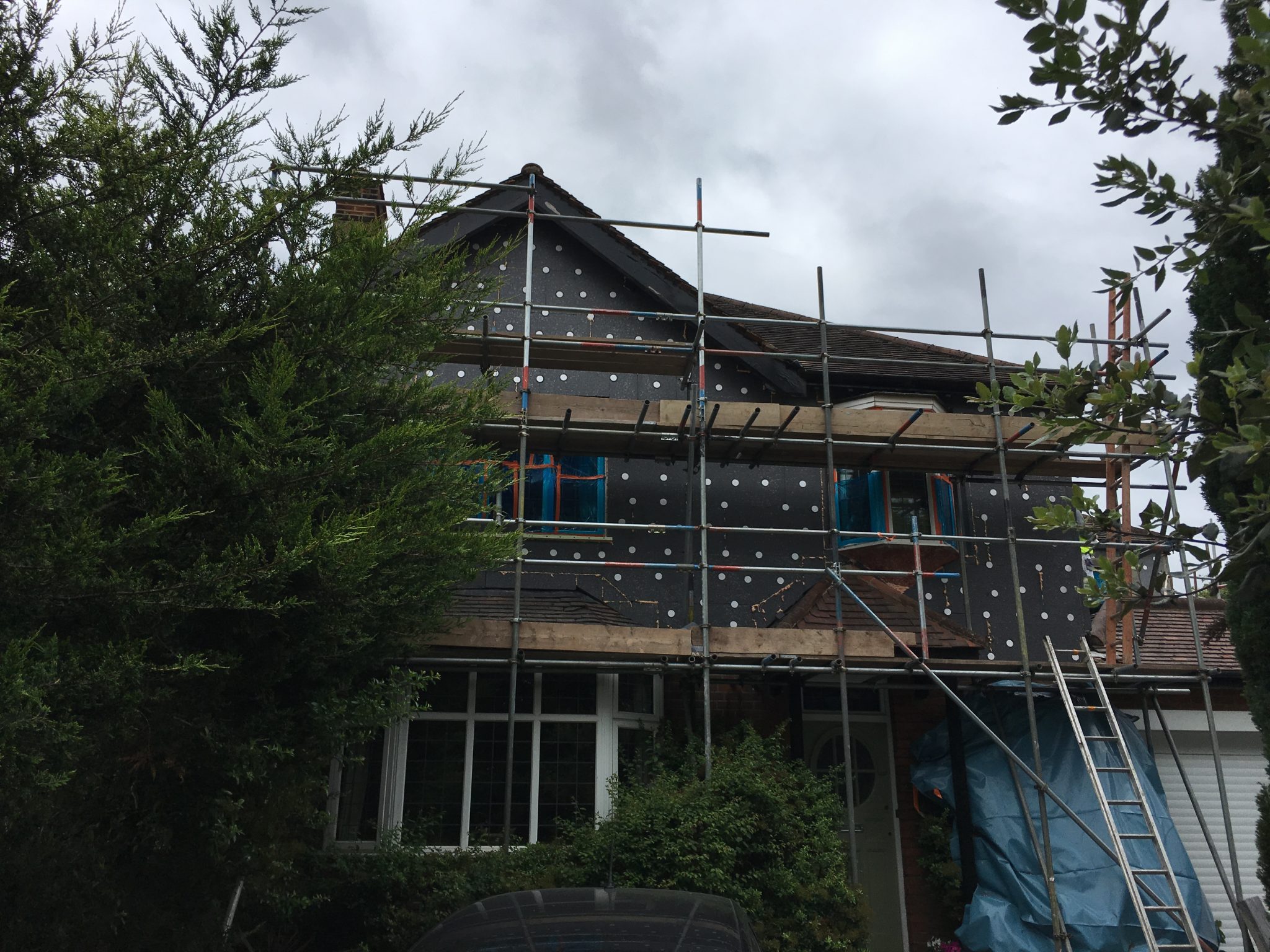 Thankfully we've managed to get this Hampton Court 180m2 home on the banks of the River Thames completed in between heatwaves. White silicone silicate render topcoat with faux Tudor beam detail in EPS with black silicone paint. Big thanks to Marta and the team at EWI Store Chessington for same day tinting and deliveries in order to maximize weather windows!