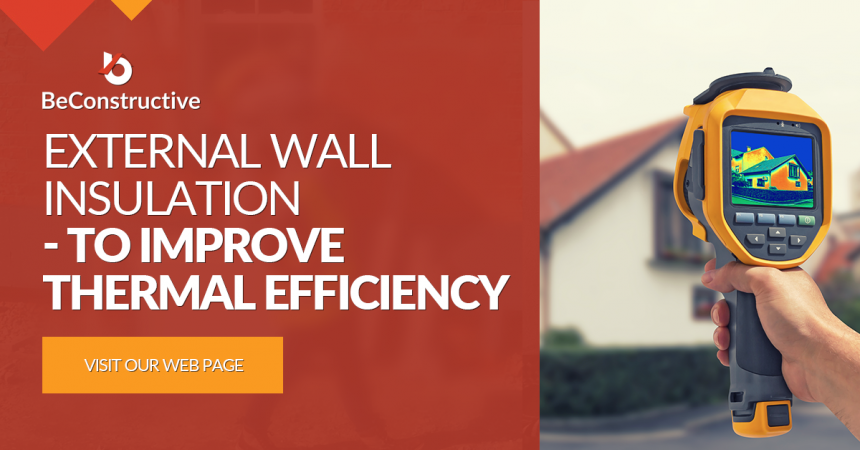 External Wall Insulation Quote
The process is as fol­lows:
Take pho­tos of all the walls you would like insu­lated and attach them to our online form
We will get back to you with a quote within 24 hours.
Insulating homes and lowering energy bills
Be constructive ltd is proud to offer free no-obligation advice, guidance, and pricing for any of external wall and rendering services we offer. Please complete the following form, and we will strive to resolve your queries and respond promptly. Alternatively, for more direct methods to contact us, please
call us now on 020 8819 3882
 HOW IS EXTERNAL SOLID WALL INSULATION INSTALLED?
External and solid wall insulation is installed by applying a layer of EPS to the outside of the exposed walls of your home. The material is initially stuck to the walls with concrete adhesive and then reinforced by mechanical fixings. The system is further reinforced by a layer of adhesive and reinforcement mesh and finished off with a colored render (either mineral/acrylic or silicone or silicone-silicate), which is waterproof and can be colored depending on the customer's choice.Read more………….
For a general idea of how much materials tend to cost when it comes to thin coat render systems, EWI Store has a really useful blog 'colored render cost per m2'.