Be Constructive ltd  now on Radio Jackie


We are proud to announce that Be Constructive are now going live on Radio Jackie, 'The Sound of South West London'. Radio Jackie is a well established radio station servicing this part of London, and we are really pleased to be running our latest marketing campaign on their service.
Over the years we have completed thousands of installations across the capital, but being based in Brentford, we do much of our work in the south and the west. We really want to reach out to some of the local residents and insulate more homes in this part of London, so please give us a call if you want a quote for your home. You will honestly be amazed by the transformation in the warmth and comfort that this form of insulation provides.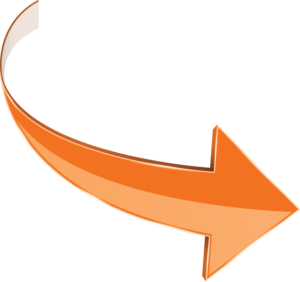 We began insulating homes 10 years ago now, which is a lifetime in the external insulation industry. Not only were we there before the government grant schemes began, which brought a lot of rogue traders with it, we are still here long after many others went bust when the schemes closed last year. We are a tried and tested company that knows what they are doing when it comes to home insulation. We don't cut corners, we don't make the easy mistakes that other installers make, and we are here to help if there are any problems further down the line.
We are also launching a winter sale to coincide with our campaign on the radio – We are offering a £1,000 discount on any quote above £6,000, as long at the booking is placed in February. All we require is a 30% deposit in order to ensure your installation slot. We are already a really competitively priced installer, but with this new discount we are offering outstanding quality at an amazing per square meter price. Plus we always price match compared to an equivalently specified quote.
You would be crazy to go anywhere else!
We have lots more exciting plans coming in 2017, so keep an eye on our website for more special offers and a few surprises as well. We will very soon be offering finance packages, so watch this space for some great financing options!

3 Easy Steps to Get Your Home Insulated with Be Constructive
Desktop Quote – All customers who contact us are offered a desktop quote as a first step. All we ask for is an email with a few photos of your property and the wall you are looking to insulate, along with any specific requests. We will then turn around an estimate within 24 hours.
Site Visit – If the initial quote meets with your approval we will follow it up with a site visit to provide you with a final quote and talk you through the various details of the works and show you some hands on samples of the system.
Book the Works – If you accept our quote, we will then take a 30% deposit and arrange a contract for the works. In busy periods this is really important as we are sometimes booked up to 5 months in advance.
Getting your quotation is really easy – and a desktop quote means that you won't have to worry about taking time off work and being home waiting for a visit. If you are interested in a quote with Be Constructive, just give us a call and we will be happy to chat through your requirements.