External wall insulation vacences
Be Constructive ltd business structure was originally built around home insulation, but with advances in technology and the rise in awareness of the need to reduce energy consumption on domestic and commercial properties, we now offer a wide range of energy saving services to homes and businesses.


Today Be Constructive is operating across the UK and with the expertise to advise, specify and install one of the largest ranges of energy saving technologies, specialising in external wall insulation. The company really has made its mark with thousands of completed external wall insulation jobs and are looking to expand, with operation centres in London, Wales and East Anglia.
Be constructive ltd vacancies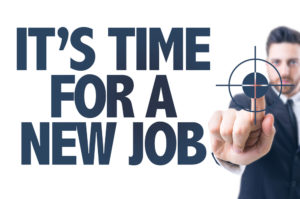 External wall insulation Vacancies
We are looking to grow our installation business at a very challenging time for the industry – many of the big players have left the market, grant based work has dried up and consumer budgets are tight. We offer a high quality, customer tailored product that can add value for a wide range of customers, whilst working closely with council and local government schemes to ensure high work volume.
Latest  external wall insulation Vacancies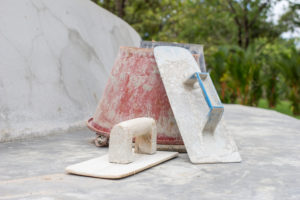 London, Birmingham, Wales,Brighton, Ipswich, Colchester, Glasgow, Manchester
Wages are calculated on a piecework basis with a maximum potential to earn up to 35k per annum + benefits.
We need to find motivated, hard-working individuals who want to become an integral part of a growing company. We are looking for Installers of solid wall insulation, cavity wall and loft insulation into domestic/commercial properties. We ideally require an immediate start in these roles.
---
Responsibilities of the role are
EWI Specific:
Prepare walls with primer, starter track and leveling mortar where appropriate.
Some walls may require stripping of existing render.
Fit EPS and rockwool board with adhesive and mechanical fixings
Apply base coat, mesh and beading.
Apply a range of top coats and renders as required.
Extend sill board, pipework and other features of the property as necessary. Cavity Specific: 

Drill holes to specified drill pattern (internally if new build property) and through mortar joints externally on existing occupied properties, working off ladders or other access equipment.

Fill hopper (observing safety regulations) with compressed packs of mineral fibre.
Re-point drilled holes on exterior of property to match original mortar as closely as possible
To make sure work area is cleared, brick dust is cleaned off windowsills, pathways are swept and debris and packaging is removed from site and disposed of correctly, prior to the completion of all paperwork and before leaving site
Applicable to  Roles
Load insulation material on to company owned vehicle and to drive to and from various sites to carry out insulation works
Complete all relevant paperwork correctly and in a legible manner and return it to the Planning Team on a daily basis
Correctly install and complete tachographs (if in charge of a 7.5-ton vehicle) and hand them in on a weekly basis
Adhere to any reasonable work instructions given, either verbally or electronically by Be Constructive nominated employees or agent
Flexible approach to working hours
Ensure that all administration duties are carried out in line with company procedures
Ensure that a professional and courteous approach is maintained at all time
Strictly adhere to all Health and Safety procedures and ensure that the working environment is practical for both yourself and others
Treat all clients of Be Constructive with courtesy and their property with due care and attention
Attend relevant training courses and briefings as and when requested by the Company
Any other reasonable duties commensurate with the post, which may be allocated from time to time
---
It is essential that the successful candidate has skills and expertise in the following:
Previous experience of dealing with the general public
3 GCSE's (or equivalent) at Grade C or above, including English
Ability to communicate articulately with customers and colleagues at all levels
Must be numerate & literate
Practical
Ability to work on own initiative
Self motivated
Map Reading
Professional Attitude
Must be presentable
Able to work as part of a team
Strong work ethic
Can do attitude
Physically fit (job involves lifting &, climbing ladders etc)
Responsible attitude towards safety
Hardworking with a positive approach to duties
Please be aware that this is a physical role requiring that you work outside in all weathers.
Working at heights is also a fundamental aspect of the role, along with working within confined spaces.
Please send your CV