Be Constructive is one of the UK's leading installers of thin coat render.
External Wall Insulation
Background
Insu­lat­ing solid walls with exter­nal Wall Insu­la­tion (EWI) can help reduce some of the 35% of heat loss that occurs from this area of a prop­erty.
EWI is a fan­tas­tic solu­tion that can insu­late older prop­er­ties and those that that don't have post-1930s cav­ity walls. External wall insu­la­tion has a greater impact on the energy effi­ciency of a prop­erty than brand new A-rated dou­ble glaz­ing or a new con­dens­ing gas boiler.
The U-value (measurement of heat loss – the lower the number the better) of a typical 220mm solid brick wall is between 1.9 to 2.2W/m²K – applying 100mm of the EWI Pro expanded polystyrene (EPS) solution with mechanical fixings, reinforcing adhesive and a silicone-silicate render should bring down the U-value of the walls to 0.27W/m²K (better than current building regulations for new builds – 0.28W/m²K).
Our external wall insulation systems also provide a significant upgrade to the appearance of your property. We offer a huge range of different finishes, including different render granularity, almost limitless colours, brick slips and even pebble dash systems.
How is external solid wall insulation installed?
EWI is installed by apply­ing a layer of EPS to the out­side of the exposed walls of your home. The mate­r­ial is stuck to the walls ini­tially with con­crete adhe­sive and then rein­forced by mechan­i­cal fix­ings and plas­tic caps.
The sys­tem is fur­ther rein­forced by a layer of adhe­sive and rein­force­ment mesh before a final ren­der (and optional layer of brick slips) is added. The sys­tem should prove to be a durable solu­tion, last­ing the test of weather and time, whilst pro­vid­ing superb insu­lat­ing per­for­mance.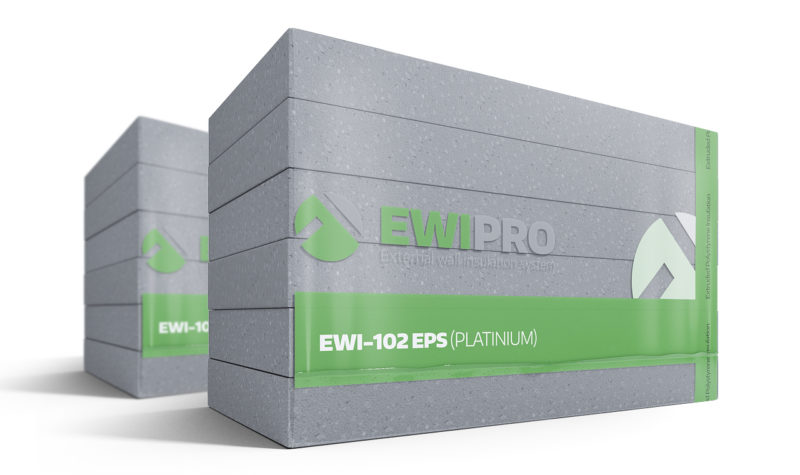 How long does the installation process take?
The install time is very depen­dent on the size of the prop­erty, but since the dif­fer­ent lay­ers take time to dry, you should expect a job to take between 1 and 2 weeks. The good news is that since all the work is exter­nal, there should be very lit­tle upheaval for those liv­ing in the prop­erty at the time.
What areas does BeConstructive cover?
We are pleased to announce that we now install solid external wall insu­la­tion nation­wide. Ini­tially we were focused solely on installing solid wall insu­la­tion in the Lon­don area, but demand for our ser­vices has resulted in us vastly increas­ing capac­ity, so wher­ever you are in the UK we will be able to help!