External wall insulation contractor
We are very proud to be better than the average installer, and here we are going to look at some of the reasons that we stand out from the crowd:
We specialise in render work – BeConstructive only carries out EWI and rendering services. We are not a general builder that happens to do some render work – we take pride in our rendering and insulation work and are fully focused on providing a top quality service and finish. We are really passionate about our work, and you can see from the huge range of properties on our website that we have installed many EWI projects across the South East.
We ensure that you can take advantage of government schemes and grants wherever possible, as we know EWI can be an expensive proposition. There are not many grant schemes around these days, but where there are local schemes we will let you know and ensure you take advantage of them.
We only use the best materials for our insulation work. All our EPS and Rockwool is specially manufactured for EWI work and we only use graphite-enriched EPS for added strength and performance. We use silicone-based renders as standard because they offer a longer lasting, better finish when compared to acrylic renders. We use extra strong mesh to strengthen our base coats and we use premium adhesives to ensure the very best bond with the underlying wall. We use EPS caps over all our fixings to avoid thermal bridges – this prevents the fixings from showing through the render after a few years.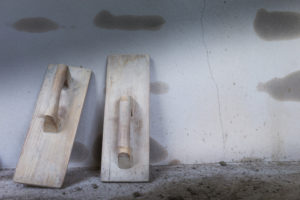 ---
The price we quote is clear and transparent.
You can see from our detailed quotes that we try to give you as much information as possible before we book you in for the work. We want to make sure you know exactly what you are getting, and we make sure that any additional costs or potential costs are clearly outlined in our quote. We don't have small print – just a clear and concise quote with everything you need to know.
---
We manage your job from start to finish.
Many installers will leave their team to work on a job, meaning customers only see a manager at the start and the end of the work. Our managers are onsite regularly to ensure the work is progressing well and address any of your concerns. We have a constant point of contact in the office too and will update you by phone or email you on the progress of the job.
We take care of your house and its appearance. We know the way your house looks is important, so we don't just care about the insulation, we want to make sure the final finish looks as good as the house feels warm.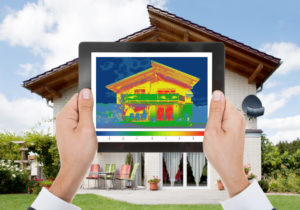 We offer a thermal imaging and energy certification service as well! If you are looking to get an EPC or just want other energy saving advice, we have fully trained low carbon consultants and energy assessors on hand to give you advice.
We only use specialist plumbers and electricians to complete specialist works. Where some companies might use an under-qualified installer to extend your plumbing or your electrics, we only use fully qualified in-house plumbers and electricians to complete your installation. Our plumbers are Gas Safe qualified and are used to extending flues and gas runs for EWI work – they know exactly what they are doing.
We self-certify our work with building control. As a NAPIT member we are authorised to self-certify our works, which means you don't need a council inspector to sign off the job – we take care of all that for you. You will receive a building control certificate within a month of the job's completion.
 You can choose to include a 25 year extended warranty for your job if you wish. This means you are covered for any defects or quality issues with the system over a full 25 year period, even if we are not around to help.
We use silicone sealants only where absolutely necessary, because we know beading will last far longer. Many installers will tell you that your system will last for 25 years without any work being required. This really isn't true – silicone sealant will need renewing on a semi-regular basis. We try to minimise silicone use to ensure your system requires minimal maintenance.
We use a windowsill extension specialist to manufacture our sill boards. Many companies will use a facia or other substitute to create their sill extensions – we only use specialised sill extension boards. We can produce sills in many different sizes shapes, textures and colours, so our sills will look much better than most EWI companies' out there.
We provide bespoke solutions to our customers - Every job is different, and that means we don't tell you what you need, we listen to what you want. There are plenty of ways to skin a cat, and we can work with you to get the exact result you are looking for. That could mean two tone renders to get a certain pattern, stylised coping stones to create the perfect roofline, extra smooth finishes or extra chunky painted pebbledash. Whatever you need to get your property looking the way you want, we will get you there.
We have our own delivery team poised and ready to deliver materials to your job as well as our own storage facility for our materials. That means we aren't dependant on the whims of the manufacturer or supplier – we can get your materials on site fast.
We use our own scaffold for many of our jobs, which means no difficult contractors. If your job does require specialist scaffolding we work with a dedicated EWI scaffolding company who are used to fitting scaffold for EWI jobs.
Every external wall insulation contractor undergoes training by the manufacturer to ensure they are fully competent and up to speed with the requirements of the system.
Where planning permission is required, we can help. We are used to dealing with councils and the planning departments and we will do our best to make sure your application is successful. We can help with technical documentation and architectural drawings if required to make sure everything runs smoothly.
We welcome visitors to our showroom – Our office in Brentford is fully kitted out with external insulation and a number of finishes, and we encourage you to come and visit us. We can also point you in the direction of jobs we have done in your local area. We don't hide our previous work – we are proud of it.
We don't disappear after the work is complete. We are available any time on the phone and will be happy to help with any queries you might have on the system. Plus if there are any problems that require a visit, we will come out and deal with them. You know where we are!
We carry out remedial works for other companies. We regularly carry out remedial work on EWI projects installed by other companies, and offer advice to customers with unsatisfactory installations.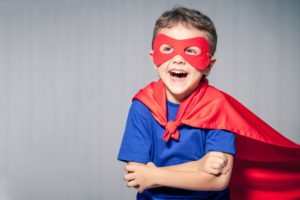 We protect everything! You can never be too careful with solid wall insulation so we make sure all your windows and doors are protected with film to avoid any nasty splashes of render. We use protective matting all the way around the site to keep your paths and your garden clean. Any materials stored in your garden are covered with protective sheeting to ensure they don't get damaged.
---
Be Constructive - external wall insulation contractor.