Why Choose Be Constructive?
Having worked in the industry for many years, we have gathered a wide range of experience in different areas of construction. We have an experienced team who are all highly trained to provide a quality of work that meets the highest of standards.
We are very proud to be better than the average contractor. Here is why we stand out from the crowd:
We try to exhibit our work wherever possible. We understand that in order to get a proper idea of the quality of work that a construction company carries out, it's necessary for a customer to be able to view a finished project. That's why we aim to invite customers to open days whenever possible and deliver an outstanding level of customer service at all times.
We only use the best materials. We have vast amounts of experience within the construction industry, and as a result of trial and error we have experience in which materials are the best for each job. This means you won't get any unexpected surprises and we'll be able to offer our expertise and recommend materials that are top quality.
---
The price we quote is clear and transparent.
You can see from our detailed quotes that we try to give you as much information as possible before we book you in for the work. We want to make sure you know exactly what you are getting, and we make sure that any additional costs or potential costs are clearly outlined in our quote. We don't have small print – just a clear and concise quote with everything you need to know.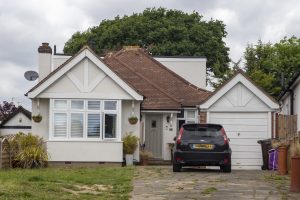 ---
We manage your job from start to finish.
To complete any project successfully, it must be well organised, with open channels of communication. Many contractors will leave their team to work on a job, meaning customers only see a manager at the start and the end of the work. Our managers are onsite regularly to ensure the work is progressing well and to address any of your concerns. We have a constant point of contact in the office and will update you with progress reports by phone or email. This also allows us to consult you before making any important decisions, and to deliver high quality work on budget and on time.
We only use specialist plumbers and electricians

to complete specialist works. Where some companies might use an under-qualified installer to extend plumbing or electrics, we only use fully qualified in-house plumbers and electricians. Our plumbers are Gas Safe qualified and know exactly what they are doing.

 For EWI and render services, you can choose to include a 25 year extended warranty for your job if you wish. This means you are covered for any defects or quality issues with the system over a full 25 year period, even if we are not around to help.
We provide our customers with bespoke solutions

- Every project is different, and that means we don't tell you what you need, we listen to what you want. We work collaboratively with our clients to get the exact result they are looking for. Whatever is needed, we are determined to help our clients get there.

We have our own delivery team poised and ready

to deliver materials to each job as well as our own storage facility for our materials. That means we aren't dependant on the whims of the manufacturer or supplier – we can get materials on site fast.

We use our own scaffolding for many of our jobs

, which means no difficult contractors and a smooth, efficient process.

For EWI jobs, every external wall insulation contractor undergoes training by the manufacturer to ensure they are fully competent and up to speed with the requirements of the system.
Where planning permission is required

, we can help. We are used to dealing with councils and the planning departments and we will do our best to make sure our client's applications are successful. We can help with technical documentation and architectural drawings to make sure everything runs smoothly.
We don't disappear after the work is complete.

We pride ourselves on making sure that we are always available by phone for our clients to contact, any problems and we are there to help!
---