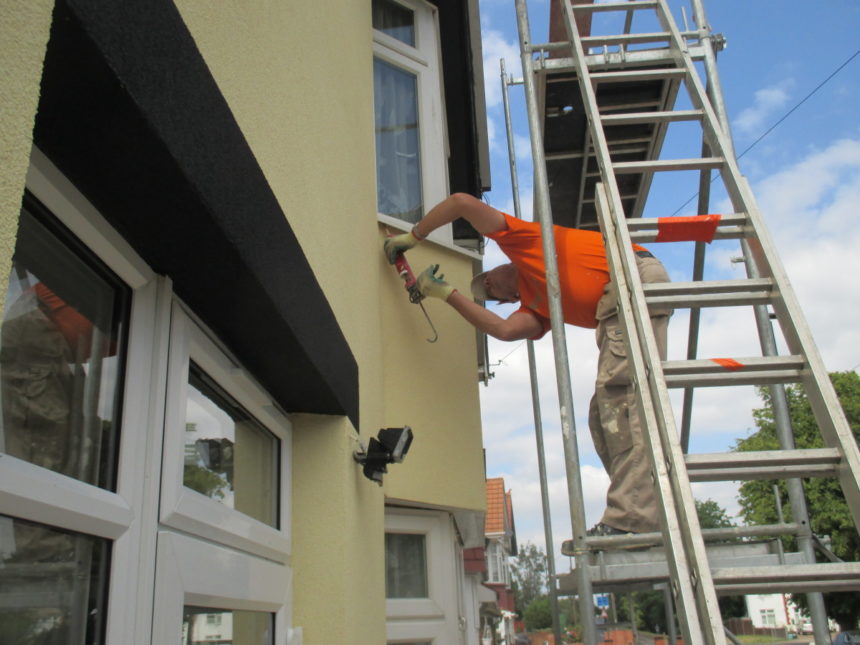 Solid wall insulation – Window Sills
When solid wall insu­la­tion is installed on the exter­nal walls of a prop­erty it is nor­mally 10cm thick or more. What this means is that the cill of pre­vi­ously installed win­dows will stop well before the edge of the insu­la­tion. This doesn't look great to be hon­est and could cause issues with water runoff, so the sills need to be extended out beyond the edge of the exter­nal solid wall insu­la­tion to pro­vide an attrac­tive end fin­ish.
In an ideal world, we rec­om­mend replac­ing the win­dows at the same time as get­ting the insu­la­tion works done. The rea­son for this is twofold; the first is that if you come to replace the win­dows in the future, the process of remov­ing and refit­ting them doesn't com­pro­mise the integrity of the solid wall insu­la­tion. The sec­ond rea­son is that the sills can been 'pre-extended' when the win­dows are made, so if for exam­ple you have wooden sash win­dows being installed – the sills on the new win­dow already have taken into account the addi­tional 10cm of insu­la­tion, so when they are in and the insu­la­tion is installed they look great.
For many of us though, the cost involved with replac­ing win­dows and doing exter­nal solid wall insu­la­tion at the same time is just too great. So when it comes to extend­ing win­dow sills what options do you have?