We used to use K-Rend on all our projects, but we now use EWI Pro Supplied by EWI Store
The reasons for this are as follows:
Quality
This one's simple – EWI Pro's renders are the best on the market. All of them have been specially designed to withstand challenging weather conditions and stand the test of time. There are five options, and all of them carry their own benefits:
EWI Pro Silicone Silicate Render is EWI Pro's most popular render. It is breathable, self-cleaning and water-repelling.EWI Pro Mineral Render is breathable and quick-drying, making it ideal for installing in colder, more humid conditions. It may be possible to use during the cold winter months, when installing solid wall insulation would not normally be an option.
EWI Pro Acrylic Render is EWI Pro's most durable render, suitable for use in heavily exposed areas prone to damage.
EWI Pro Silicone Render is the premium render in their catalogue. It is breathable, flexible and long-lasting. It is available in hundreds of different colours.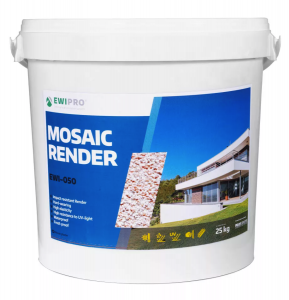 We will be happy to talk you through which is the best option for you, as part of your personalised external wall insulation system.
Price
EWI Pro have the most competitive prices on the market. This means a lower end price for customers.
Colours and Sizing
EWI Pro has a huge range of colours and finishes to choose from, giving you huge control over the final appearance of your property. As external wall insulation is a long-term measure, we want you to be happy with the finish. EWI Pro can mix their renders in almost any colour with their state of the art mixing machines. Their through-coloured renders are brilliant, because they won't show damage or scratches, unlike traditional render with coloured paint over the top.

All EWI Pro's renders are available in four grain sizes, meaning you can opt for a completely flat finish or a textured one, as you wish.
Speed of delivery
As trusted partners, we know we can rely on EWI Pro to dispatch any materials within 24 hours. This is unique in the industry. It means if we realise near the end of a job that we haven't got enough render to finish the job, it won't hold us up. Being able to get hold of materials at short notice means your job can be finished on time and we don't have to hang around!