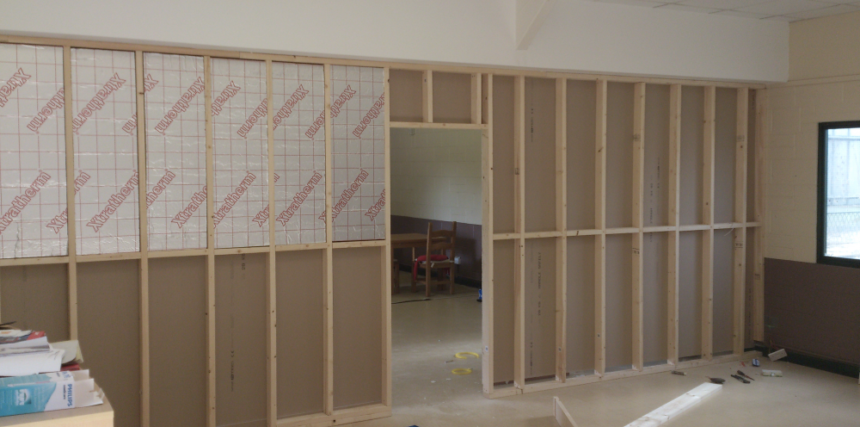 Adhere to building regs and keep valuable internal space with 
EWI
Any­one who has taken on a retro­fit project on a prop­erty will undoubt­edly know the dif­fi­culty in adher­ing to the cur­rent build­ing reg­u­la­tions. Get­ting the u-value of an exter­nal wall down to 0.3 W/m²k is no small feet to be hon­est and when space is a pre­mium, espe­cially here in Lon­don, there is noth­ing worse than pay­ing so much for a prop­erty only to then have to reduce the inter­nal use­able space because of the insu­la­tion require­ments.
Adhere to building regs with solid wall insulation
This is not a prob­lem if you use exter­nal solid wall insu­la­tion though – you will keep all the inter­nal space – and bet­ter still there is no upheaval of any inter­nal sur­face, so there is no need to move kitchen units or extend pipework to move radi­a­tors.
The whole exter­nal solid wall insu­la­tion job can be done from out­side the prop­erty (pro­vided water and elec­tric­ity are pro­vided to run the tools!), although you may have you win­dows cov­ered for a week or so while the job is car­ried out – this means no mess in the prop­erty!
With inter­nal space val­ued in excess of £5,000 per metre squared in Lon­don, any­thing you can do to keep this usable space in tact when you move in is obvi­ously a huge pos­i­tive.
The ben­e­fits of solid wall insu­la­tion don't just stop there though – the insu­la­tion will reduce your energy bills and also pro­tect the under­ly­ing brick­work.
So if you are look­ing for a way to increase the ther­mal com­fort of your home, adhere to build­ing reg­u­la­tions and keep all that expen­sive usable space in your home then give us a call – we have insu­lated hun­dreds of solid wall prop­er­ties across Lon­don over the last 2 years with our solid wall insu­la­tion sys­tems.