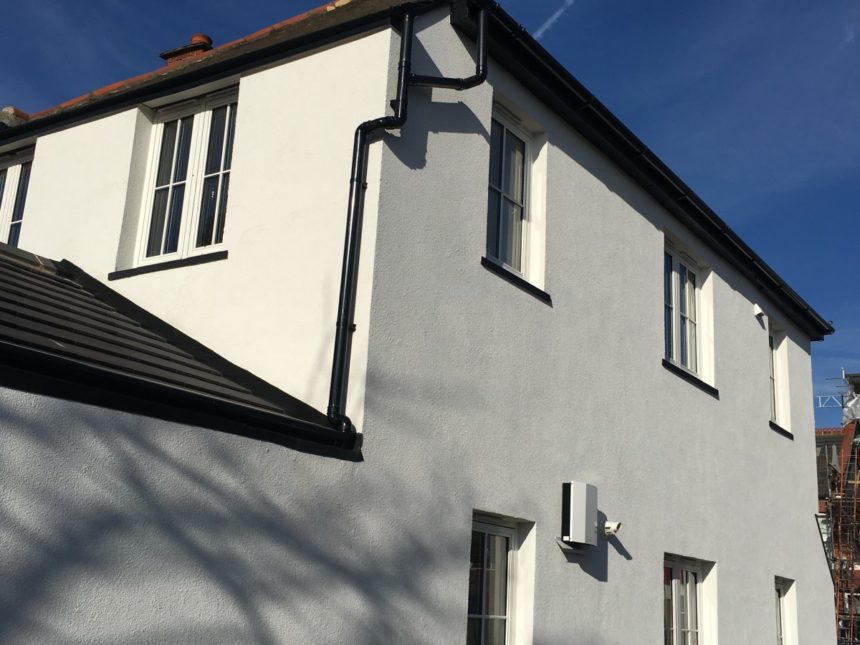 Repairing badly installed
EWI

Insulation

Repairing insulation

Back in the sum­mer we got a call from a des­per­ate home­owner in Wim­ble­don who had been taken for a ride by their EWI Installer. The installer in ques­tion had sim­ply given up the install mid-works leav­ing the prop­erty in a ter­ri­ble con­di­tion.

This badly installed exter­nal wall insu­la­tion was even done under the government's GDHIF scheme – it doesn't pro­vide home­own­ers with a huge amount of con­fi­dence when works can be car­ried out to this poor stan­dard even under one of their own schemes!

Any­way – we were invited to come and take a look at the prop­erty and quote for the repairing insu­la­tion. It quickly became appar­ent we needed to start again – remov­ing the exist­ing insu­la­tion so we had a blank can­vas to start with. The main rea­son was that the EPS boards had not been cor­rectly attached to the walls. The EPS insu­la­tion boards are nor­mally bed­ded upon adhe­sive (some com­pa­nies use dry sys­tems with no adhe­sive but this is not rec­om­mended) which helps adhere them to the wall. This installer had decided to cut cor­ners and only apply adhe­sive to some of the boards – we were ner­vous that this wouldn't last – so we made the deci­sion to remove every­thing and start again.