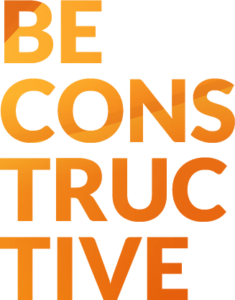 At Be Constructive we have been helping homeowners and businesses increase the energy efficiency of their properties for the best part of a decade.
We understand solid wall insulation is big investment, and while our purpose is to make your home more energy efficient and help you save money on your energy bills, if we can improve the look of it at the same time then that for us is a job well done. All of our solid wall insulation and render systems come with a 25 year warranty too so you can be sure that you're getting a quality product.
We appreciate that any construction project can feel a bit overwhelming, so at Be Constructive we manage the whole process from start to finish, leaving you with nothing to worry about!
If you want to learn more about solid wall insulation give us a call or even better drop by our office for a chat. We can show you the types of finish we can offer, how we go through the install process and we can offer you some of our world class coffee!
Be Constructive Ltd
373 Kingston Road,
Epsom KT19 0BS

Phone: 0208 8193882
info@beconstructiveltd.com
We understand every building is different and we tailor our solid wall insulation to match your requirements.

Want a breathable insulation material? Done!

Desperate to hang on to the pebbledash feel? Okay we will recreate it!

Decided that a pink house might be just the ticket? We can do that too!