Why use external wall insulation reveal bead?
What is Reveal Bead?
Reveal bead is a plastic beading used around window frames to create a neat and tight finish on your render. The reveal, in case you didn't know, is the wall into which your window frame is set. The width of the reveal can be 20 or 30 centimeters in some properties, whereas if the window has been installed flush with the wall then there may be no reveal at all.
There are many different types of beading – corner beads are plastic strips that run down the corner of the insulation, stop beads can be found where the insulation or render meets another wall. There are plenty of types of beading, but the end goal with all of them is to create a neat flush finish with whatever surface the edge of the render comes in contact with.
Externall wall insulation reveal bead Video.
Silicon vs. Reveal Bead
Some installers will not use reveal beading, instead opting to use a silicone sealant to seal the edge of the render and the frame of the window or door. This will do the job, but silicon has some really important downsides that mean we try to avoid using it where possible:
Silicon has a very short lifespan – after a few years, it will start to peel away from the wall and allow water to get in behind the insulation. Regular replacement of the silicon is therefore necessary. Beading has a lifetime warranty just like the rest of the system.
Silicon takes time to install and costs money in and of itself. The beading is actually cheaper to buy than the many tubes of silicon you will go through and is easier to install to create a good finish.
The beading is unaffected by the elements, so if you are installing in cold weather or where the surface may become damp, there is no danger of the sealant failing.
Why do Installers use silicon?
Silicon is seen as a cheap and quick way to install the render. Installing beading takes some forethought and needs to be planned into the works. We always use beading wherever possible, and keep the use of silicon to an absolute minimum.
In our opinion, installers using silicon around windows are probably cutting other corners as well, so be very wary!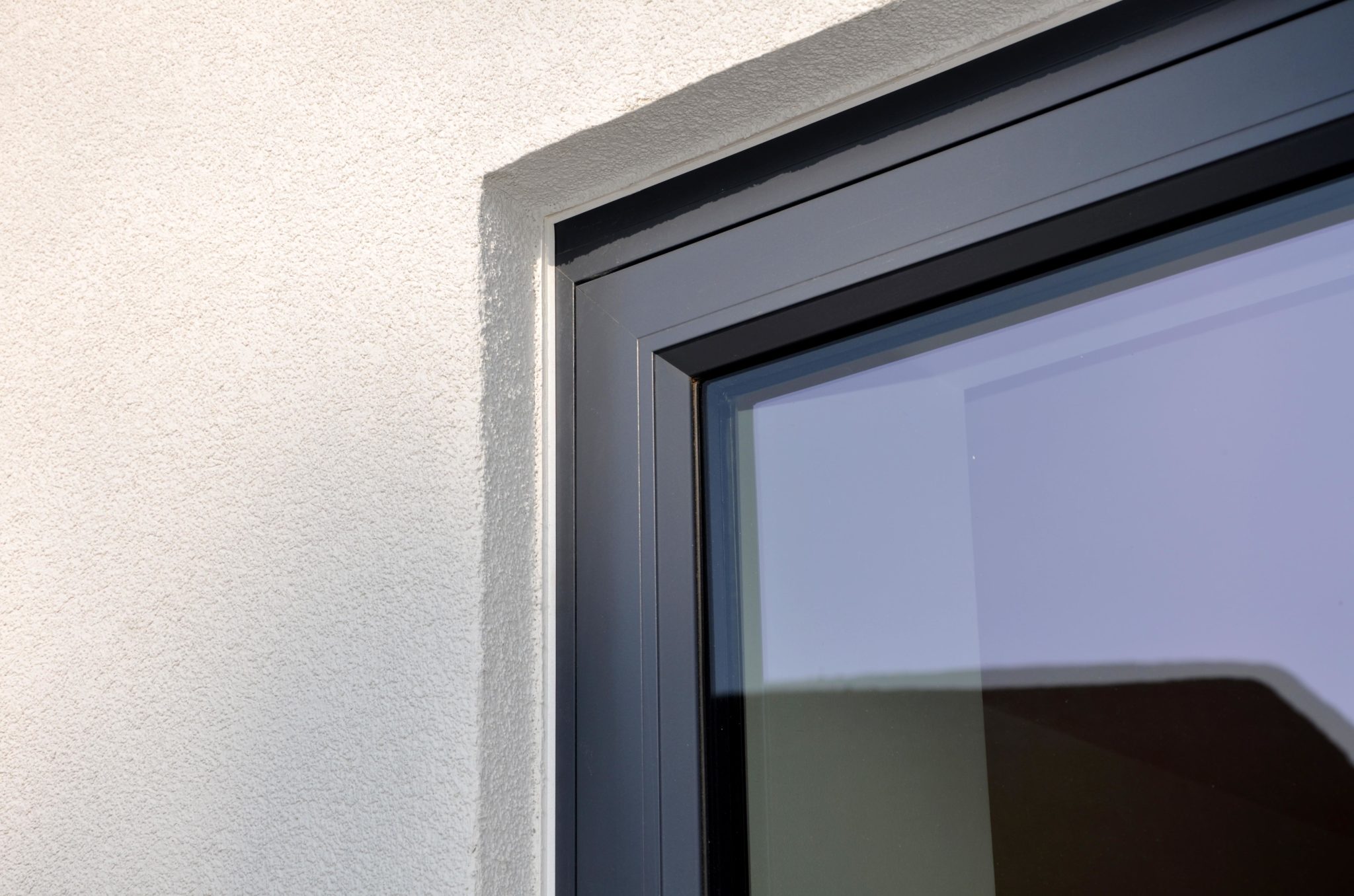 Longer Guarantees with Reveal Bead
We offer a 25-year workmanship warranty on our system. If silicone is used, there is no way that we can give a 25 year warranty, as the silicon will fail over that time and require us to revisit, probably more than once.
We, therefore, state clearly in our contracts that silicone is not part of our 25 year warranty, and we explain that if silicon is required we will point it out to you in advance and ensure you are aware of any maintenance requirements. Of course, avoiding its use is the best way to guarantee a trouble free and long lasting installation of you EWI.
Window Reveal Bead comes into two variations – Grey and White.
The Grey variation is to match RAL 7016 which is a popular color with modern bi-fold doors.